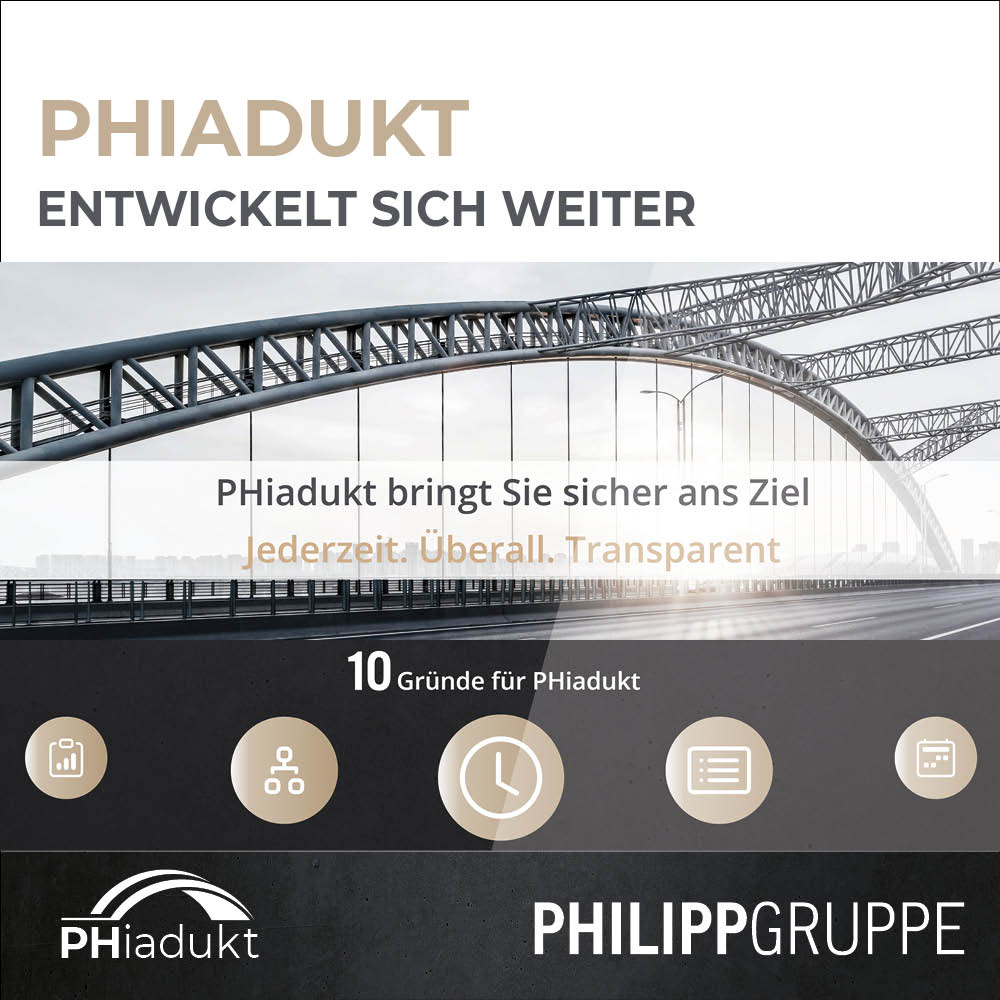 PHIADUKT CONTINUES TO EVOLVE
At our core, PHiadukt, we are constantly striving to offer you the best solutions for B2B trade, and we are delighted to present our latest developments to you!
NEW: Offer Notifications & Easy Ordering
Never miss important offers again! Receive automatic email notifications about new offers and place orders directly from the offer in the service portal with just one click!
Of course, all our real benefits of PHiadukt remain available to you:
Central Offer Management: No overflowing email inboxes anymore! All offers are centrally managed on our platform and are accessible at any time.
Flexible Offer Deadlines: Adjust offer conditions in no time and keep projects on schedule.
Personal Reminder Service: Never miss an offer deadline again with our customized reminder service.
Automatic Notifications: Stay informed about new offers and changes at all times.
Transparent Communication: Enhance coordination with your suppliers through clear offer tracking.
Mobile Access: Access offers from anywhere!
Environmentally Conscious Business Management: Support sustainability with digital offer creation.
Discover all the advantages of PHiadukt at www.phiadukt.de
Make your business smoother, more efficient, and stress-free with PHiadukt. It's time for the future of B2B trade!
Have we piqued your interest? Feel free to contact us by phone at +49 (0) 6021 / 40 27-0 or simply via WhatsApp Chat at +49 (0) 171 / 400 62 06. We're here to assist you!