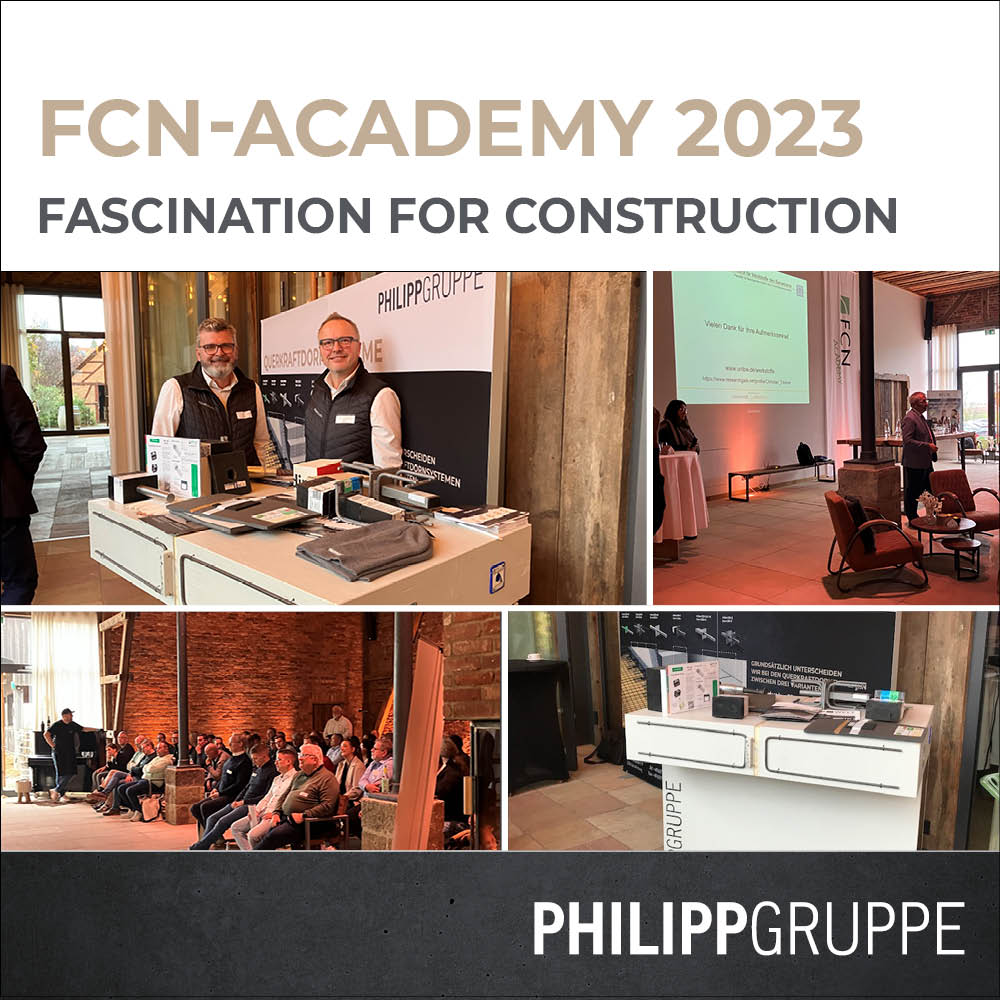 FCN ACADEMY 2023: A TRULY GREAT DAY!
The FCN Academy 2023 took us into a world full of exciting ideas and discussions with some of the brightest minds in the industry. We were right in the midst of it with our special table for presenting various shear connectors and two motivated colleagues for you.
Here's a brief glimpse of what awaited us:
Sustainable Construction with Concrete:
We learned about innovative approaches to making concrete more environmentally friendly.
Modular Construction:
The future of construction was illuminated in all its facets, and we were impressed by the diverse possibilities.
Innovative Lightweight Concrete:
reative ideas and innovative solutions in construction sparked our curiosity.
Economic Housing Construction:
We gained insights into creating cost-effective housing that is affordable for many.
Quality and Sustainability:
The QNG seal for sustainable residential buildings was presented, demonstrating how sustainability and quality go hand in hand.
Sustainability in Raw Material Extraction:
We had the opportunity to experience and understand the importance of sustainable raw material extraction up close.
Our sincere thanks go to everyone who made this great day possible. Your enthusiasm and dedication to sustainable construction have inspired us.
We look forward to the continuation next year and the opportunity to deepen our knowledge and exchange ideas with like-minded individuals.