The new PHILIPP Cast-in lifting box – transport anchors in a new way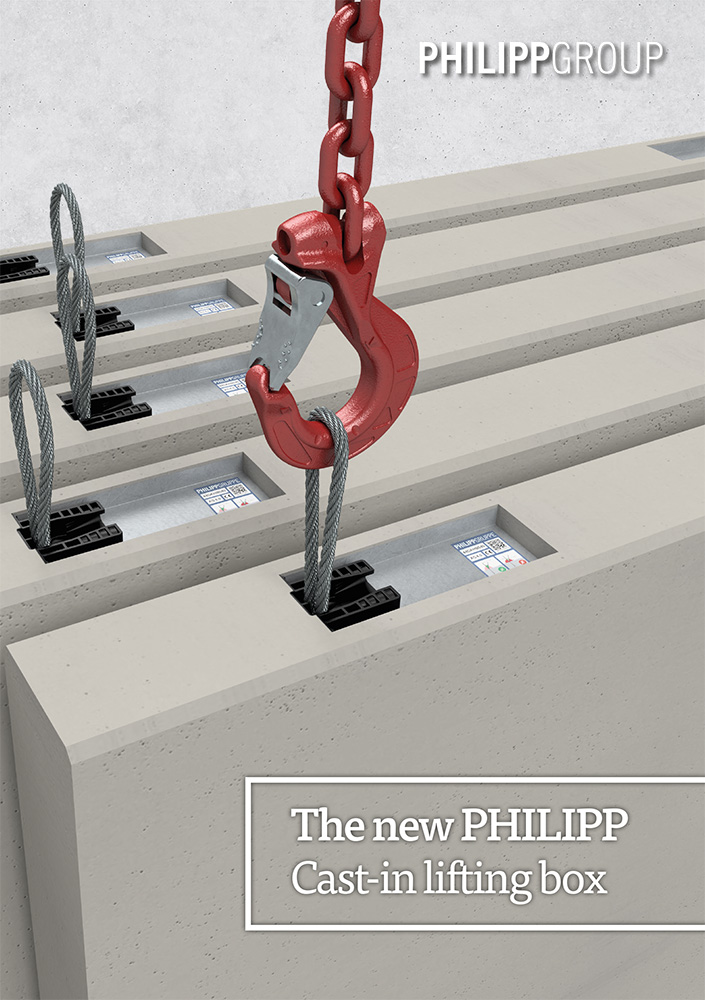 With a new type, the Cast-in lifting box, PHILIPP creates a new transport anchor solution (not only) for difficult element geometries.
The combination of elements of the connection technology with mechanisms of transport anchors makes this box so unique and flexible in its application.
On the one hand, the wire rope loop in a box allows direct attachment without further lifting devices, on the other hand, the anchorage with its long, flexible ropes offers many possibilities for an individual adaption, especially for wall-like elements with special geometric conditions or reinforcement layouts.
The unbeatable price/performance ratio, the simple handling and the special application in slender element areas argue for the Cast-in lifting box.
Further information is available here or via our technical team under +49 6021/4027-318 resp. technik@philipp-gruppe.de.